101 interesting Technical Drawing Exercises to improve your practical skills FAST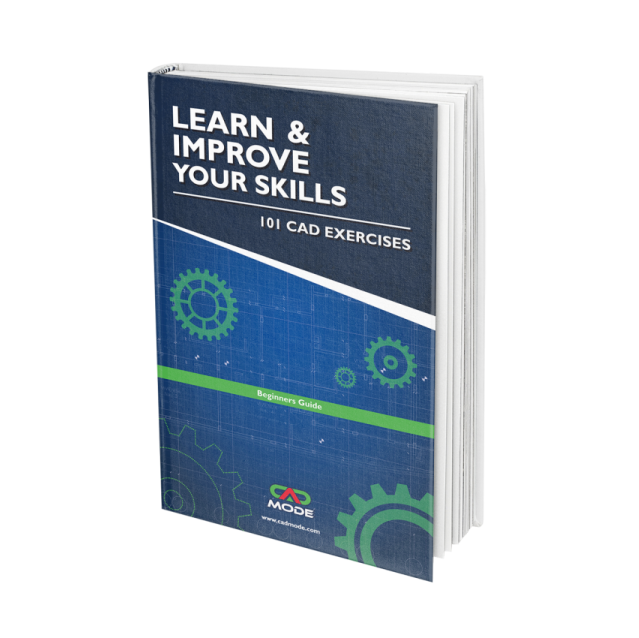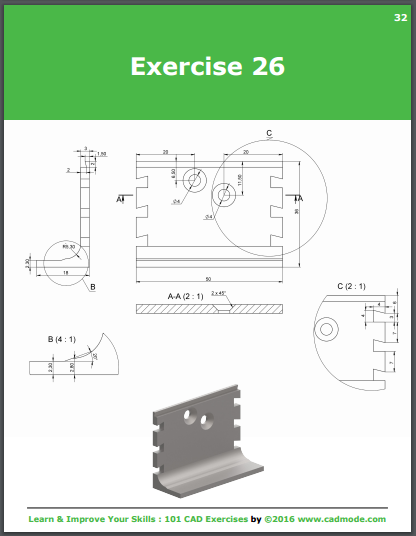 Viktor has written a very practical book where he introduces 101 technical drawings to beginners or anyone who wants to improve their speed and efficiency in drafting. He puts his experiences and the exercises he had to do to improve his own skills in this practical e-book. While mainly aimed at beginners, this pdf also works wonders for individuals that do not consider themselves beginners but still want to improve their speed. If you have questions, send an e-mail to [email protected].
This e-book provides you with 101 technical drawings that you can practice your skills on to:
Increase your CAD proficiency.
Increase your confidence in working with your preferred software.
Increase your technical speed.
About 80% of those who practice with this book see a massive improvement in CAD speed in just a few exercises. This book is your "Go-To" practice materials that will help you get better at CAD in a way that is interesting for you. Everything is secured through Gumroad where you can easily pay through PayPal or similar. This book will help you become better at your craft by pushing you through 101 pdf exercises for CAD.
The normal price for this e-book is $12.99. Use the coupon code "learncad" after you click the "Buy This" button to get the book for $9.49. That's over 25% discount. Click the link below to find out more. The purchase also contains all the exercises in .STEP format in order to make sure that you can look through your file after you're done with the exercise.